Here you can be part of it
Saturday + Sunday, 21. + 22. 09. 1 to 6 pm
at the Kunst- und Ateliertage 2019 in Hamburg Wilhelmsburg
Where? In Park Veringstrasse 147 B in front of the 'Stadtmodell Wilhelmsburg'.
You can bring a short text, newspaper clipping, poem, love letter, shopping list …, read it aloud, talk with others about it and listen to what others are saying.
The workshop is designed to get to know PaperSurfing, so that everyone can invite to good conversations in their own homes.
Without registration, you can come and leave at any time.
Further conversations are offered on Meetup. Who would like to be informed about it, can register there.
How it works:
Click on

Beitrittsanfrage senden

request.
Register e.g. with email and password.
In the confirmation email, click on the confirmation link. Complete your profile with a photo of yourself and some information.
Click on the link www.meetup.com/de-DE/PaperSurfing/, now you can register for PaperSurfing events.
---
P

aper

S

urfing is organized by the social network meetup.com. After your registration with e-mail and password you will be automatically informed about new PaperSurfs and meeting points and you can also register for offered surfs.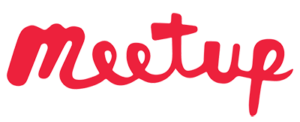 If you do not wish to register on meetup, you can also apply for a surf by phone (01577 237 24 96) or by e-mail (surf@papersurfing.net).
---
The ticket to a surf is a
text

.
The
text

should be important to you.

"That's exciting!", "That's been bothering me for a long time!", "That's what I care about!", "There is something in it!", "That makes me think!" Reactions like these can reassure me that I have found the right text for a surf. If I just think: "This text could be interesting for others", then I better keep looking until something is really interesting for me.
The
text

can be of any type.

An article from a newspaper, an excerpt from a book, an e-mail, a self-written text, a poem, something from a WhatsApp chat, something from a children's book, the text of an ad, a contact advertisement, a user manual, …
The
text

is related to the subject in one way or another.

The text describes one aspect of the subject that interests me. In the texts of the other participants, other aspects of the subject will certainly be addressed.
The
text

should be short.

Up to 400 words long. This corresponds approximately to a half DIN A4 page narrowly written. Longer texts can be cut, shortened, the less important parts can be left out, crossed out, cut out, taken out…
The
text

to be read aloud should be easy to understand.

Your efforts for understandability should not limit your passion for your text. But your sentences will simply be better understood if they are a little shorter and less complicated. If your subject is initially limited to a few things that are particularly important to you, it is most understandable to everyone. As a thank-you for your efforts in formulating or selecting such texts, a particularly fruitful conversation may then arise.
Also please bring:
3 hours time

and if possible

a snack for the break

.